by Greg Schmidt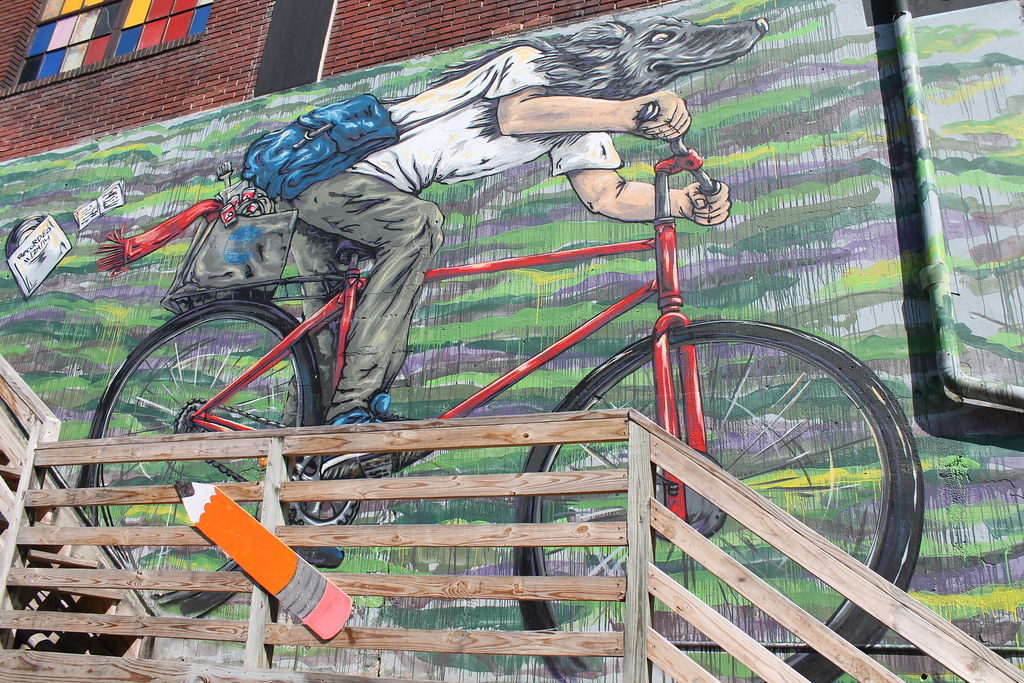 Almost any conference travel brings along the opportunity for exercise and sightseeing. In the past, when I have been able to drive to a conference, I have taken my daily commuter bike along and tried out the roads of the host city. Coral Gables in 2017 was actually quite a nice place to bike, with easily traversed neighborhood streets and byways. I will admit that the heat and humidity of South Florida was tough to handle! Baltimore should be much better in that respect, but sadly I'll be flying. This blog post is about Baltimore and the opportunities for using two-wheeled transportation during RBMS 2019, even if you aren't planning to bring your own bike.
Baltimore has an active cycling scene with clubs, advocacy organizations, and bicycle shops that cater not only to locals, but also to visitors.
Where to get a bike:
Like many cities across the US, Baltimore has experimented with a city-funded bike share program. Sadly, the program did not take hold and was shut down by city officials. Below are a few bike shops that specifically note on their websites that rentals are available:
Race Pace Bicycles, one of Baltimore's oldest bike shops, has a shop on the
harbor front and rents road, mountain, hybrid and electric bikes. They prefer 72 hours notice for a rental. Race Pace Bicycles donates $5 from every hybrid and road bike rental to Bikemore and $5 from every mountain bike rental to Friends of Patapsco Valley State Park Ltd.
Baltimore Bicycle Works is a bicycle shop organized as a workers cooperative with joint ownership. Their Falls Road location, about 3 miles from the RBMS Conference, rents commuter bikes and road bikes. They even have folding bikes and mountain bikes available for demos.
Where to cycle once you have your bike:
Baltimore has a growing system of cycling paths and trails inside and outside of the city. The Baltimore cycling community has also identified their favorite cycling circuits around town. The city of Baltimore has a published map of routes paths, and trails for cyclists located here. This map also includes points of interest, scenic viewpoints, and numerous bicycle
shops.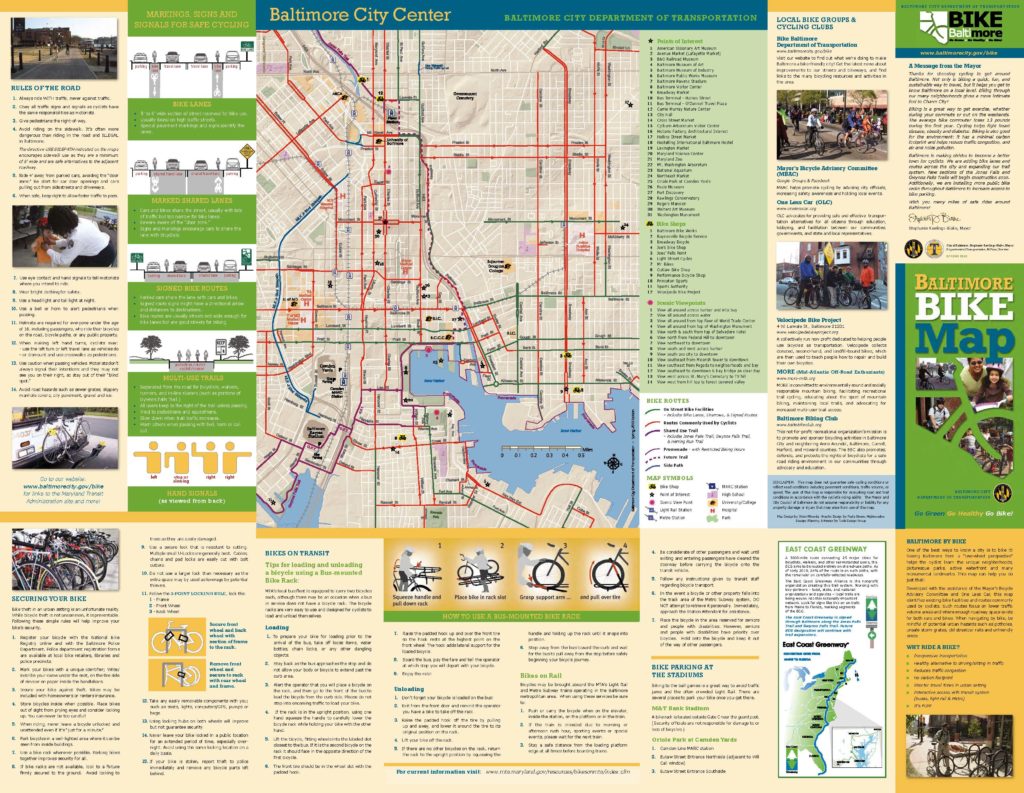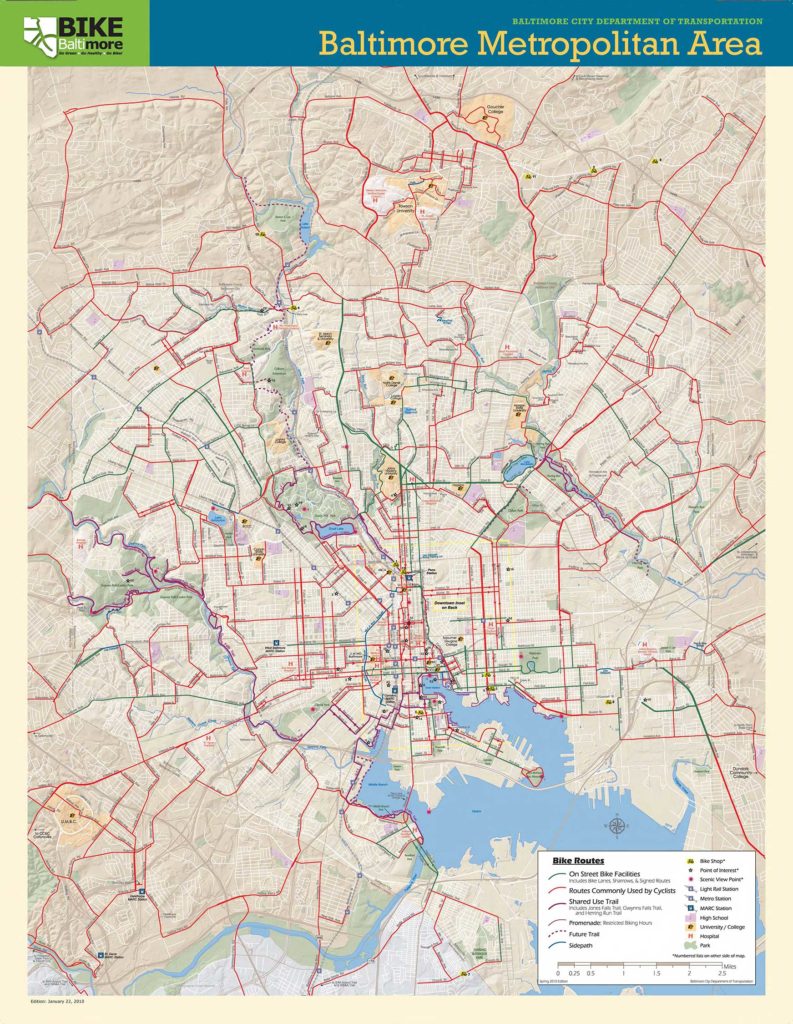 Bikemore, an advocacy organization for cycling in Baltimore has an informative website with numerous suggestions for cyclists. I found their map of their proposed 35 mile greenway trail loop very intriguing. The greenway is partially complete and connects the city center to parks, neighborhoods, and other points of interest.