Rare Books and Manuscripts Section 2019 Conference Land Acknowledgement

We would like to acknowledge that we are convening on the ancestral homeland of the Paskestikweya (Pist-ka-tanh-wah) people in Baltimore City. We wish to pay our respects to the elders, past and present citizens, of the Cedarville Band of the Piscataway Conoy, the Piscataway Indian Nation, and the Piscataway Conoy Tribe. We strive to hold space and value the perspectives that these nations share regarding their histories, cultures, and traditions. In thinking about Response & Responsibility in regard to Climate Change among users of rare books, manuscripts, and special collections, we invite indigenous perspectives to help us understand the historical significance of indigenous people as stewards of the land, our current day 'water protectors' and environmental change agents. Let us explore how we might build relationships with sovereign tribal nations to ensure access to inclusive spaces fostering innovation and collaboration. We have provided additional information about the Piscataway people on RBMS's conference website to further your knowledge of the southern Maryland region.
Additional Information
Southern Maryland is the ancestral homeland of the Paskestikweya band of Chaptico, the Moyaone, Nanjemoy, and the Potapoco and several other Algonquin Language speaking communities. Present day Baltimore City like Washington D.C., was a vast coastal area that sustained the indigenous people until the arrival of Europeans from the 1600 – 1700s. Many Piscataway people were decimated to low numbers, absorbed by larger villages and tribes, and eventually forced to move west with large tribes beyond the Mississippi River through Indian policies. On January 9, 2012, two tribes of Piscataway heritage: the Piscataway-Conoy Tribe (which includes the Cedarville Band of Piscataways), and the Piscataway Indian Nation became the first tribes recognized by Maryland.

Baltimore has had centuries of influences that shaped the Chesapeake Bay area. Not many people know but there is a reference to a "Reservation" with strong historical roots in East Baltimore. According to Ashley Minner, a PhD Candidate Folklorist, Baltimore had a prevalent urban American Indian community since the 1930s. The Lumbee people originally from the shores of winding rivers in North Carolina call Baltimore home. There were many Lumbee owned or frequented sites and neighborhoods that strengthen the American Indian identity in the urban setting. The Baltimore American Indian Center (BAIC) was established by Lumbee members in the urban community in 1968 to better serve a growing diverse Native community.

Today, BAIC has its own museum dedicated to increasing the visibility of adaptation and evolution of urban Indians in Baltimore. Baltimoreans experienced urban changes and suburbanization and that had a direct impact on the numbers of Lumbee people and other tribal citizens from across the United States. Many families started to move out of the inner city for better opportunities or returned to their original communities in NC as these prevalent areas started to become expensive. The Piscataway people in Maryland focus on the education and preservation of their languages and heritages across communities. In 2016, the city of Baltimore moved to replace Columbus Day to Indigenous Peoples Day. This is a modern way indigenous people are taking back space, increasing visibility, and making sure their histories are shared and preserved.

Like Miller expressed, seeking elders is a fundamental step in learning about the local history of any urban Indian area. You may not know what treasures you will find walking down the street you call home or your neighborhood.
Supplemental Resources Regarding Indigenous Peoples in the Baltimore and Washington D.C. area.
Indigenous Tribes of Washington D.C.
Lumbee People in Baltimore by Ashley Minner, PhD
Indigenous Peoples Day in Baltimore City
Local and State Museums and Significant Sites
Maryland History Collections – University of Maryland, Baltimore
Baltimore American Indian Center
Acknowledgement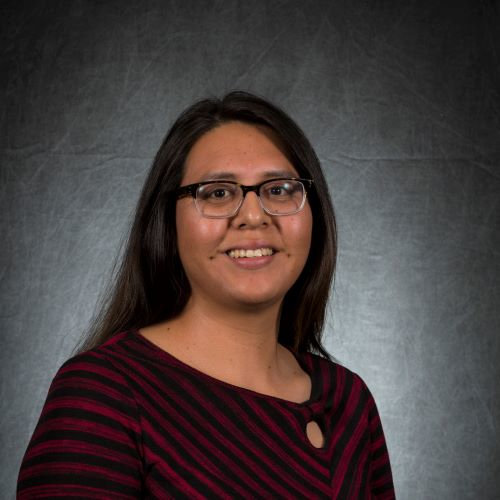 The American Library Association and the Rare Books and Manuscripts Section of the Association of College & Research Libraries would like to extend its thanks to Donavan Begay for her work in providing this overview. Donavan is a citizen of the Navajo Nation. She joined the Indian Health Board of Minneapolis in April 2018 as the communications specialist. She earned a Bachelor of Science degree from the University of Minnesota in family social science. She received a Master of Education in higher and post-secondary education from Arizona State University. For six years she served American Indian and Alaska Native college students in Minnesota and Arizona. In her free time, she enjoys social and racial justice projects. She loves audiobooks, foreign films, and enjoys being out in nature.
The above information may be used by libraries, librarians, and other educators for nonprofit training and educational purposes. All such uses should include the notice "Content used by permission of the American Library Association, Office for Diversity, Literacy and Outreach Services". If you have any questions or feedback, please feel free to email our office at diversity@ala.org.