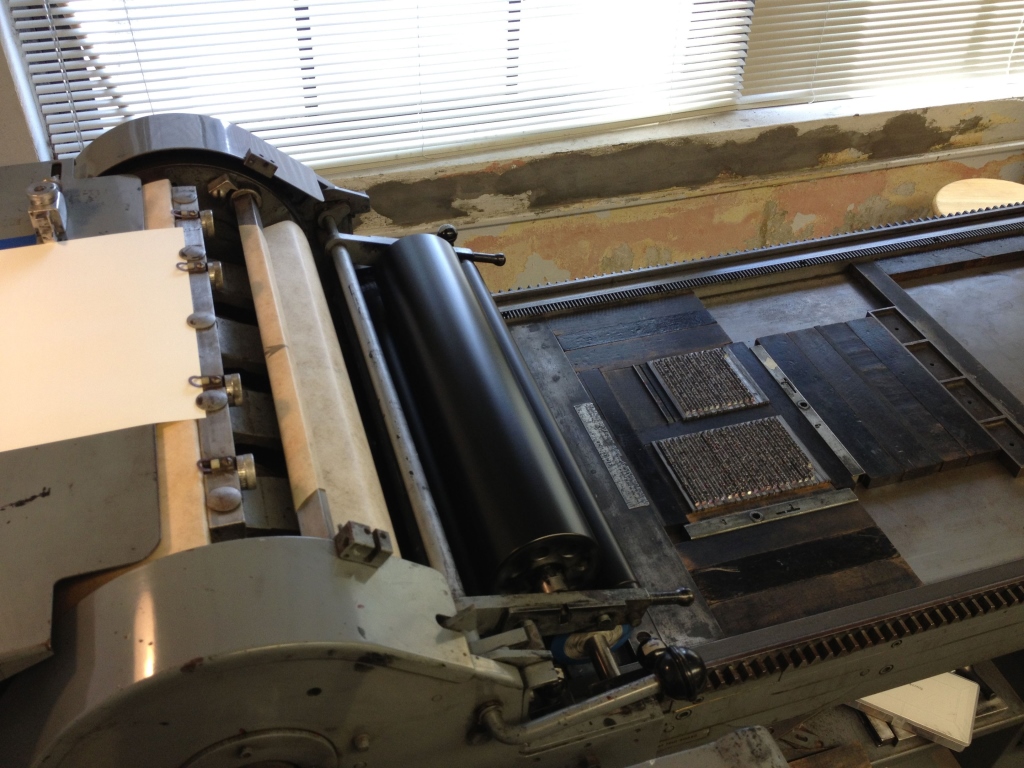 21 Jun 2017
2:00 pm - 3:30 pm
UICB Experience Session: Printing on the Vandercook Proof Press
Sponsored by Vamp & Tramp, Booksellers, LLC. THIS SESSION IS SOLD OUT.
Join Center for the Book 2014 MFA graduate Kim Maher and learn the basics of letterpress printing with movable type. Working together, participants will hand set their own names and add them to text and image celebrating the RBMS conference. After proofing and checking for errors, the class will produce an edition of the keepsake with resulting copies going to workshop participants.
NOTE: This session has limited seating and requires advance registration and a $25 fee.